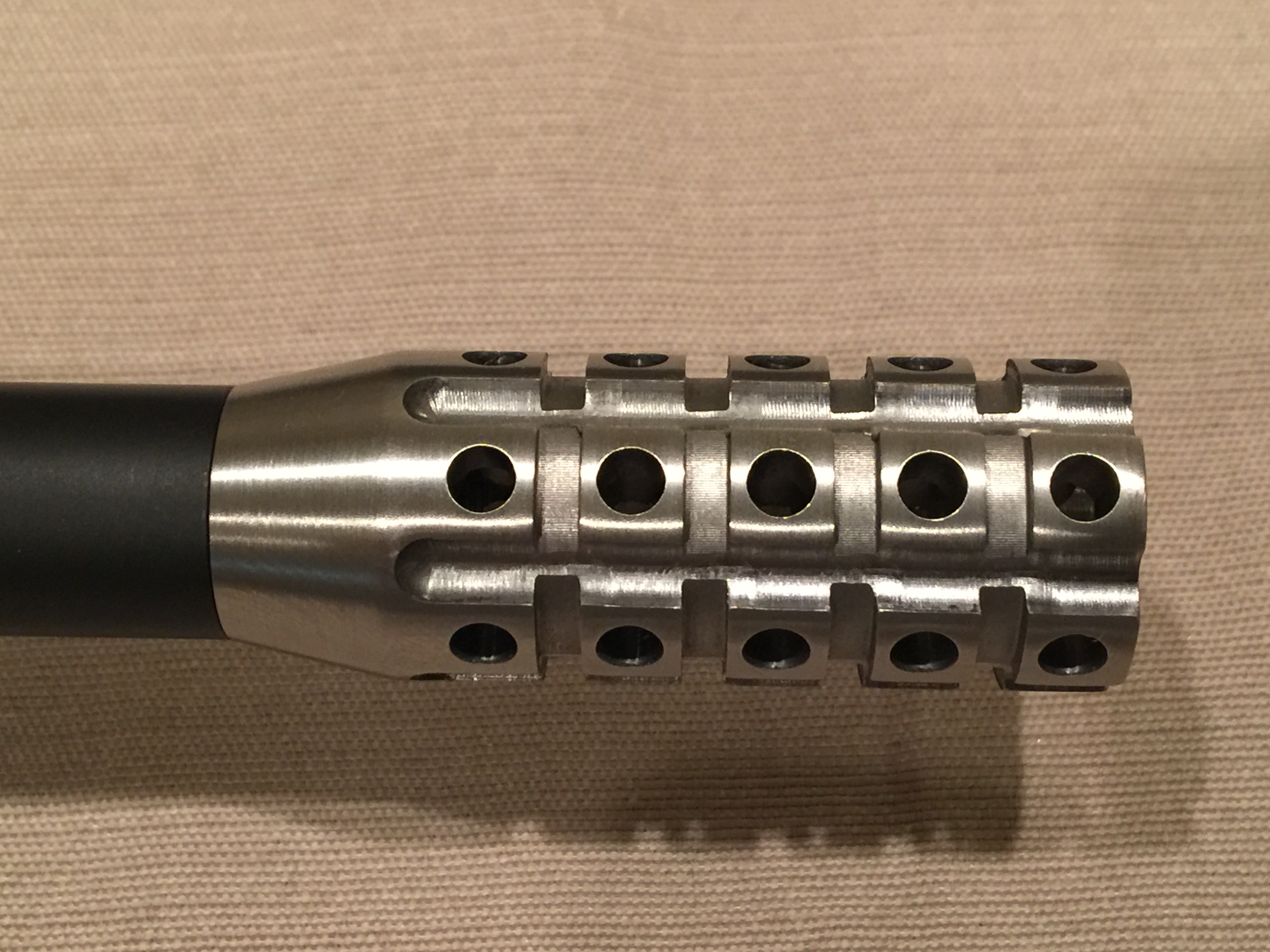 JMS Tactical AR 15 Muzzle Brakes make you "Range Ready"
We build amazing AR 15 Muzzle Brakes! With the capability to work with stock up to 5 inches in diameter, it is hard to imagine that any caliber muzzle brake would be too large or small for us to manufacture. So if you are in the market for a ar 15 muzzle brake, and have hit walls with the "other guys" give us a call. Submit a request through our contact us page, and we will be more than happy to look at your request and come up with a quality affordable solution for you. Bring an idea for a neat muzzle brake to us, and if we decide to manufacture it, the first one you order will be on us! Quantity orders are great also. Talk to us about becoming a dealer.
Our muzzle brakes are awesome! With over 700 ar muzzle brakes sold in 4 months, we have not had a single return, NOT ONE! Our manufacturing process is precise and repeatable. Our QA department will not allow a defective part to ship, and our reputation in this industry is outstanding. Find out what it means to be a "Satisfied Customer" Order your first muzzle brake from JMSTactical today, and you will never look at another manufacturer again. We guarantee our Muzzle Brakes to out-perform, out-last, and out-shine every other brake on the market!