Cerakote Service
JMS Tactical provides cerakote coating services at affordable rates. Our cerakote service is all done here in house. We can cerakote just about anything. We are setup to do both the air dry and the oven baked paints.
Restore your old firearms to factory new cosmetic condition. Cerakote is hard and durable, it is the perfect firearm finish. Cerakote finishing is guaranteed to increase the value
of your firearm. We have customers who purchase older firearms, have them cerakoted, and double their money.
Huge Color Selection
Cerakote comes in over 300 colors, and the list is growing. Our most popular colors are FDE, ODG, Black, and Burnt Bronze. Cerakote is also versatile in that you can change hardener ratios to produce a wide
range of finishes from Matte to Glossy.
Increases Durability and Value
Our Cerakote Service will increase the durability and value of your firearm. It is also a great way to make a beat up firearm look new again. Cerakote is a great option to protect your firearm from rust and pitting. We will disassemble, bead blast, and paint your firearm professionally at a reasonable cost.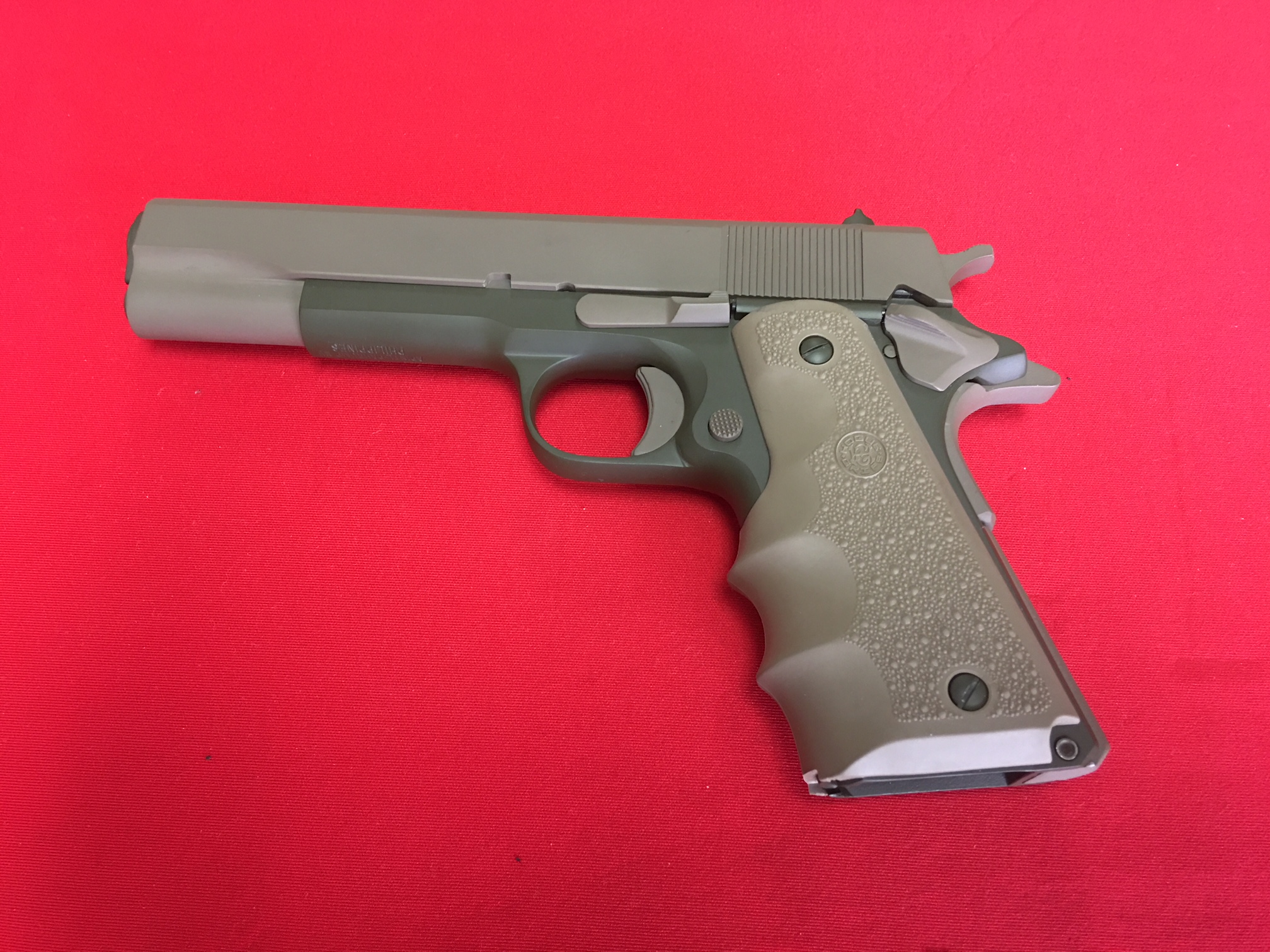 Two tone cerakote on a 1911 pistol will make it stand out. We can take your old holster-worn pistol, and make it look factory new. Dealer pricing is available, and we generally turn around cerakote work within 5 days. Average 1911 style pistol is $150.00 complete, or $125.00 if you dis-assemble and re-assemble it.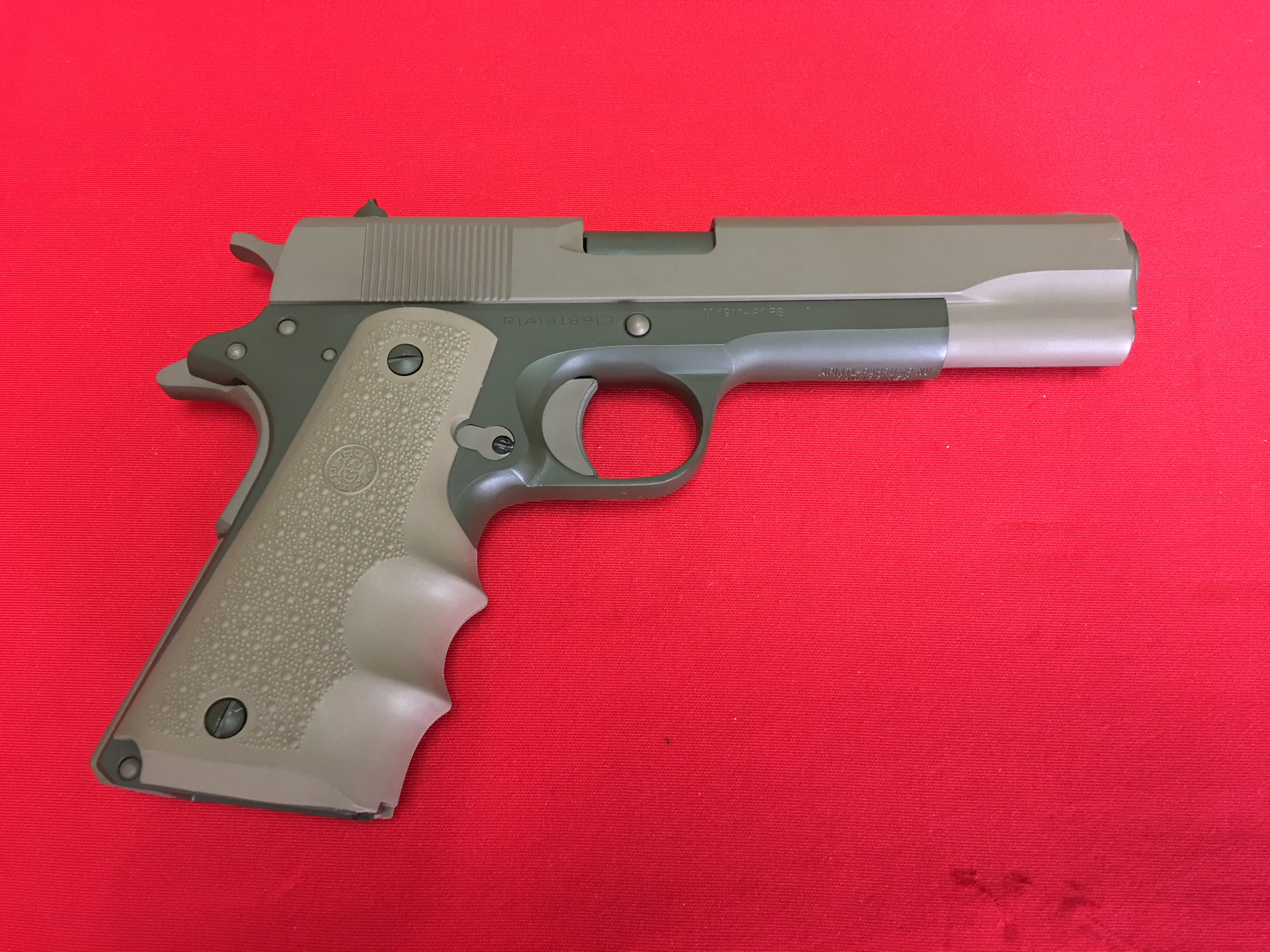 You can choose from over 300 cerakote colors, or we will gladly make suggestions for stellar color combinations. Our Cerakote Service actually protects your firearm from corrosion and damage. Turn your old firearm into an eye opener.  We also offer multi gun discounts if you bring more than 3 in at a time.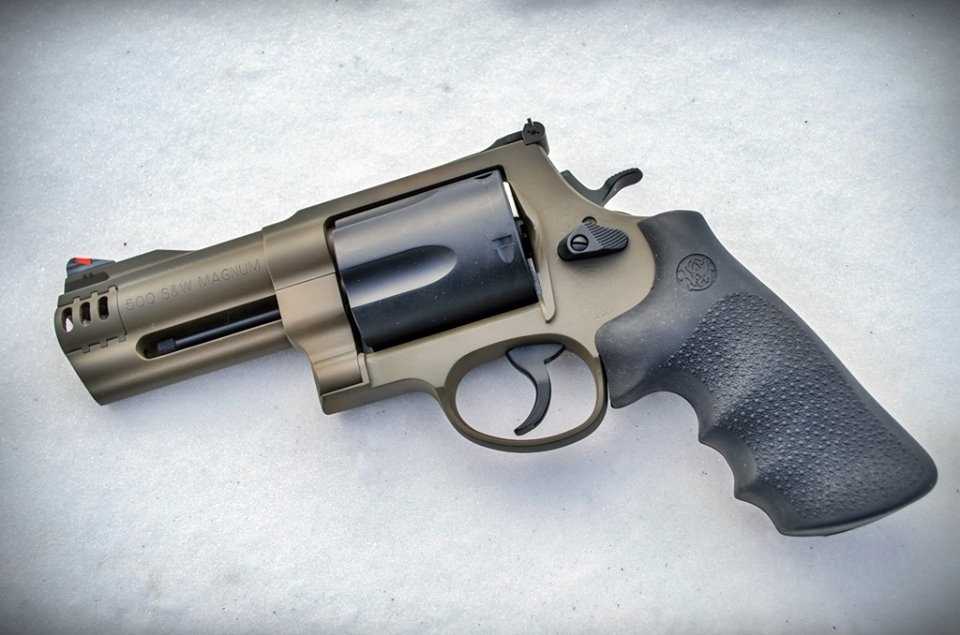 Take an old rusted car-gun, and increase the value with our Cerakote Service. We can take a rusted truck-gun, and turn it into a safe queen. Our process first removes all rust and corrosion, then seals the metal in a durable and attractive finish.